Bulgarian conductor Krastin Nastev has held professional conducting positions in his home country as well as in Spain, Turkey, Switzerland and Germany. His most recent engagements include concerts with Sofia Philharmonic Orchestra and Varna State Opera.

Krastin Nastev graduated with degrees in choral and orchestral conducting at the National Academy of Music in Sofia, Bulgaria and continued his studies at Accademia Chigiana in Siena, Italy, as well as in the Music Academies in Basel and Barcelona.

He has participated in conducting master classes led by conductors Frieder Bernius, Lutz Köhler, Bruno Aprea, Donato Renzetti and Gianluigi Gelmetti.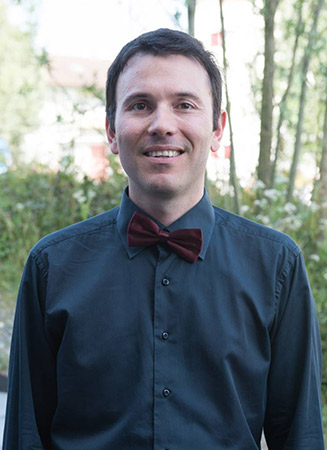 As a choral conductor, he has been a finalist at the conducting competition Mariele Ventre in Bologna, Italy, and hold several award from the international conducting competition Europa Cantat. In 2014, he was a jury member at the international Saint Petersburg Choral Contest and a year later was invited as a member of the jury at Hong Kong International Children´s and Youth Choirs Festival. Together with the prominent Bulgarian conductor and teacher Krikor Tchetinyan, he is the founder of the Plovdiv annual workshop for young choral conductors in his home country of Bulgaria.

Krastin Nastev is currently working as conductor for Orquesta y Coro de la Comunidad de Madrid as well as for Varna State Opera.

Krastin Nastev worked with professional and non – professional choirs in the past fifteen years. Some of them are:

State Opera Choir – Plovdiv (2005 – 2008), Plovdiv boys and men's choir (2006 – 2008), Antalya State Opera Choir (2008- 2011), Ankara Radio Choir (2010), Teatro del cercle - Barcelona (2011, 2012), Mixed choir "Coral Nova Cornella" – Barcelona ( 2012 – 2014), Mixed choir – Farnau and Men's choir of Grenzach – Wyhlen (Germany, 2017 – 2019), Mixed choir of Neuendorf and Female Choir of Prateln (Switzerland, 2017- 2019), The choir of Theater Biel/Bienne (2018).

His experience as lecturer of choir conducting and voice training with choirs includes classes at University of Akdeniz in Antalya, Barcelona State Music School and during four years (2015 – 2019) master classes in choir conducting together with Krikor Chetinyan and Frieder Bernius held in Plovdiv, Bulgaria.